2022 Field Days - Summaries and Resources 
Farmers meet up with other farmers and agricultural professionals on working farms to see organic systems in action. Share your successes and your challenges with peers and connect with useful resource providers. Keep up to date with the details of every field day - subscribe to our Field Notes newsletter. Catch up on archives of our virtual events on our OAK YouTube page for recordings, snapshots, and lessons learned from host farmers. Have suggestions or ideas for future farms, practices or topics to highlight? Let OAK know.
Building a Successful Market Farm with Low Capital, Minimal Infrastructure and Leased Land
Modern Heritage Farm -- 
Glendale, KY

 -- 

April 19, 2022
Starting a farm doesn't always require big investments and big equipment. Since 2018, Jessica and John Thomas Hodges have served their local community with year-round production of greens, garlic, culinary herbs, root vegetables, strawberries, tomatoes, cut flowers, and other specialty crops.  Working on leased land, this farming duo has grown their customer base and their market offerings using minimal equipment, efficient systems, and creative solutions.  This Field Day at Modern Heritage Farm in Glendale, KY, will feature non-permanent infrastructure, covered production, low-tech approaches and DIY tools, and human-scale equipment practical for a small, beginning farm to survive and thrive.
Cost-Effective Measures for Improving Produce Quality and Extending Shelf-Life
UK Organic Farming Unit -- 
Lexington, KY
 -- May 5, 2022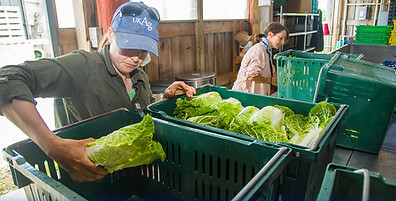 ​Join us at UK's Horticulture Research Farm for a day of education, demonstration and discussion around affordable ways to improve and maintain produce quality. We will focus on preharvest, harvest and postharvest management decisions that can extend the shelf life of your fruits and vegetables, including but not limited to: Temperature and Humidity Control; Varietal Selection; Harvest Techniques and Equipment to Reduce Damage;  Washing, Packing, Curing and Cooling; Produce Food Safety; Using Standard Operating Procedures (SOPs). Bryan Brady, Extension Associate for UK's Food Connection, will guide the discussion, and Kristi Durbin, UK's CSA Manager, will highlight the on-farm practices. 
From Arugula to Zucchini - Diversified Organic Production on a Mid-sized Market Farm
Rootbound Farm -- 
Crestwood, KY -- 
June 24, 2022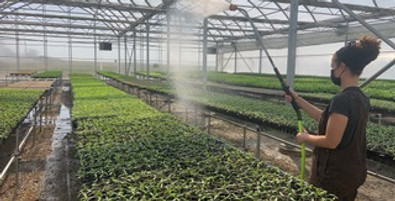 ​Rootbound Farm, a certified organic farm in Oldham County, direct markets organic pastured chicken, eggs, lamb and veggies. Rootbound delights in opportunities that allow them to connect with their community including a 700-member CSA program, nonprofit partnerships, local restaurants and farmers markets.  This field day will focus on multiple aspects of their vegetable production including greenhouse, transplant and field production. With over 30 different crops in the ground in early summer, attendees will have the opportunity to view the different production systems Rootbound utilizes for direct-seeded and transplanted crops - including plasticulture and bare ground production, drip irrigation, transplant and cultivation equipment, and pest management strategies.  We will visit the pack shed and talk about post-harvest handling, storage, and marketing and distribution strategies. No farm visit is complete without visiting the animals! We'll explore how the chickens and sheep are rotated through the pastures to close the fertility loop on Rootbound Farm. 
Small Scale Multi-Species Organic Farming
Rankin Farm -- 
Lawrenceburg, KY
 -- CANCELLED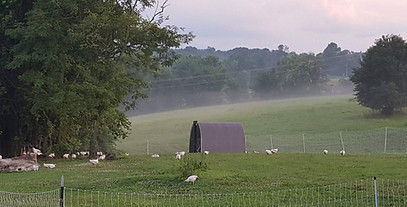 ​Rankin Farm is a 244-acre certified organic farm with a focus on rotational grazing of a small herd (15 head) of Angus/Devon cross cattle, and Tamworth/Duroc pigs. They day-range pastured poultry and free-range layers throughout the year. This field day will showcase their current brooder and pastured poultry set up, including housing, fencing, feeding and watering systems. Join us for the opportunity to visit their pastured pig housing and water systems for rotational grazing of both cattle and pigs. 
Intensive Cover Crop Methods for No-till Production of Staple Crops and Vegetables
Salamander Springs Farm -- Berea, KY
 -- 
July 26, 2022
​
Imagine a system with high weed suppression, nearly non-existent erosion, thriving biodiversity, increasing soil carbon and organic matter…  a farm with minimal off-farm inputs and healthy, nutrient-dense crops.   The no-till systems at Salamander Springs Farm are built around year-round intensive cover cropping.  Join us to learn more about Susana Lein's diverse grain, dried bean, forage and vegetable production--developed over the last few decades and influenced by the seminal work of Japanese rice farmer Masanobu Fukuoka, and Mayan polyculture cornfield practices she learned in Latin America. Summary and resources coming soon.
Flowers, Herbs, and Vegetables: Growing a Backyard Garden into a Small-Scale Farm Business
Mountain Girl Provision Company -- 

Greenup, KY

 -- 

August 4, 2022
​For nearly 25 years, Kristi Ruggles has grown herbs, flowers and vegetables for her family in Greenup County. As her garden grew, her interest in growing as naturally as possible also grew, leading Kristi to dig deeper into sustainable agriculture and organic practices. As her family demands lessen, Kristi is shifting her backyard gardening towards small-scale, local production for profit. Join us to hear Kristi's path exploring markets and sourcing materials in a rural area, broadening her crops and products and expanding her infrastructure. We'll tour her high tunnel, raised beds and gardens; learn her tips and tricks of cut flower and herb production; discuss the merits and drawbacks of organic certification for small-scale growers and explore the benefits of pollinator plantings. Summary and resources coming soon.
No-Till Organic Market Gardening
Rough Draft Farmstead -- 
Lawrenceburg, KY
 -- September 13, 2022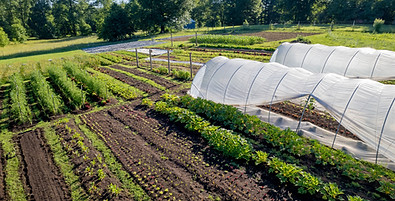 ​Join us for a discussion of no-till market gardening at Rough Draft Farmstead where we can see the many different techniques and styles of no and low tillage production that can be implemented in our region. From cover cropping to mulching, living pathways and small-scale composting, Rough Draft Farmstead is an excellent place to get a in-depth look at all the options available to improve soil health on a production scale. 
Multi-Species Cover Cropping, Integrated Grazing and Soil Health in Row Crop Production
Beiler Farm -- 
Trenton, KY -- October 4, 2022
​For nearly 20 years, John Beiler and his family have managed their 200 acres of hay, corn, and dairy cattle production. In the past decade, they have steadily increased their use of 7-15 species in their cover crop mixes, intentional grazing of their fields in a 3-year rotation, and a focus on healthy and carbon-rich soils across their certified organic farm.  Join us to walk the Beilers' "carpeted fields," learn their cover crop mixes and interplanting successes, and hear from their collaborator Chad Parmley of MicroSoil Enhancers. 

Digging In To CSA Planning, Recordkeeping and Marketing

UK CSA + Multiple KY Farmers -- 
VIRTUAL
 -- November 1, 2022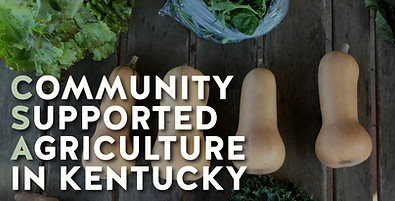 Join in for this CSA-focused walk through the planning, recordkeeping, and marketing systems and strategies of multiple Kentucky and Ohio farms and their Community-Supported Agriculture operations, including: Kristi Durbin, University of Kentucky CSA; Bree Pearsall, Rootbound Farm; Corinna Bench, Shared Legacy Farms and My Digital Farmer; Lyric Morris-Latchaw, Mount Marigold Farm; Marykate Glenn, Mustard Seed Farm. Registered participants will receive an event recording. Funding for this Field Day was made possible by the U.S. Department of Agriculture's (USDA) Agricultural Marketing Service.